Products tagged with 'brush set'
This pack holds four specially selected cruelty free brushes for your collection or as a gift. They include; Face Brush – Fluffy and soft, perfect for powders, easy to use and wash. Pointed Highlighter Brush – This can double up as a blush and highlight brush, use as desired Eyeshadow Blending Brush – This is a must have in every brush set and you can never have too many. Perfect for blending eyeshadows and Brow colours. Eyeshadow Brush – This is perfect for eyeshadow application.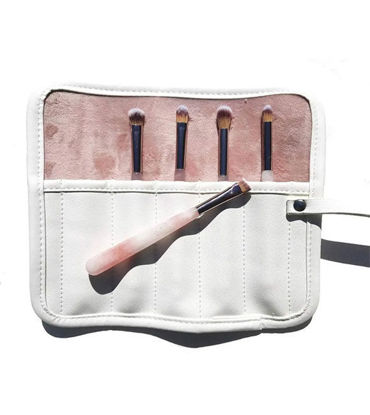 Create a natural look or make your eyes pop with our 5 essential rose quartz eyeshadow brushes. Incorporate a beauty ritual for your everyday "get ready routine" feeling gorgeous inside and out with the vibrant handles that radiate crystal energies.